Anya Jane didn't expect to build a business taking dogs on off-leash adventures. She was literally a rock star musician with 2 kids and 2 cats.
But when depression disrupted her world and robbed her of her light, it was a thunderstorm and a dog that finally returned a tiny pinprick of light into that tunnel of darkness.
Wilder, a BIG RED DOG with a heart of gold, belonged to a friend who suggested that Anya and Wilder spend some time together in the great outdoors. It took all of Anya's strength to take Wilder on that initial off-leash "adventure" in the nearby mountains. When they got caught in a thunderstorm that forced them to wildly race through mud and rain together back to the car, Anya felt her first twinge of true joy in months.
Happy Dog Adventures is the unexpected outcome of that unexpectedly joyful day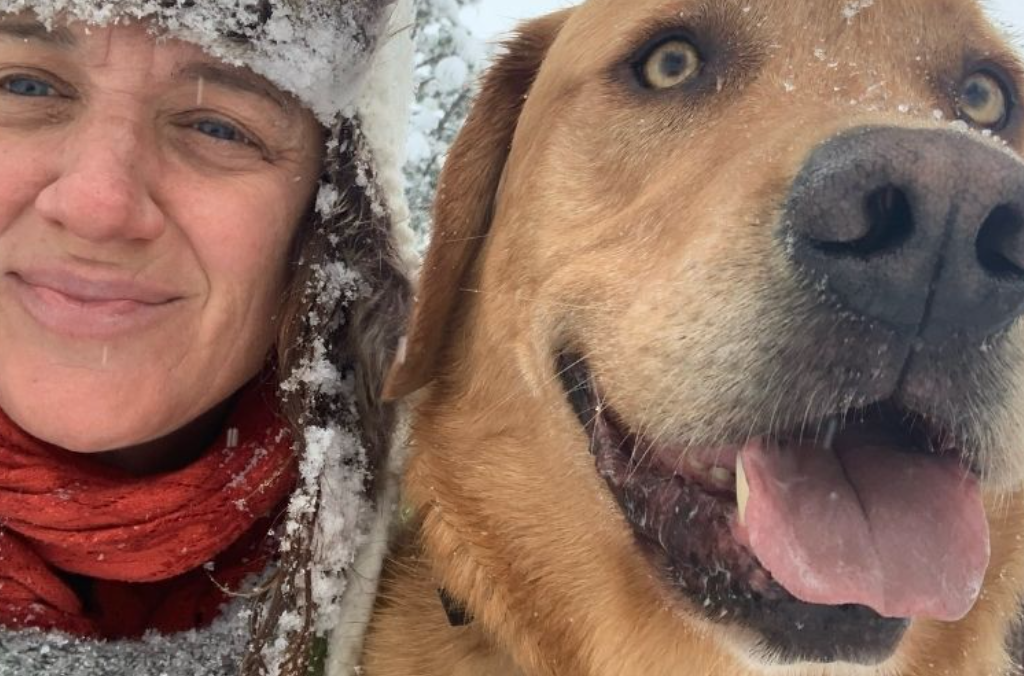 That run in the rain led to the start of her off-leash dog adventure business. While Anya began building her pack of happy customers (starting with Wilder, of course!), she struggled with explaining what she was doing. She knew there was a greater message, but didn't have the words. 

In the spring of 2021, the Your Evolution Story Squad—a partnership between IDEA360 and The Stasko Agency—spent some time with Anya to help her uncover her story and share that story with the world.
THE CHALLENGE: How could Anya share how profoundly meaningful her business was in a way that people could understand and connect with, and that would help her build her business?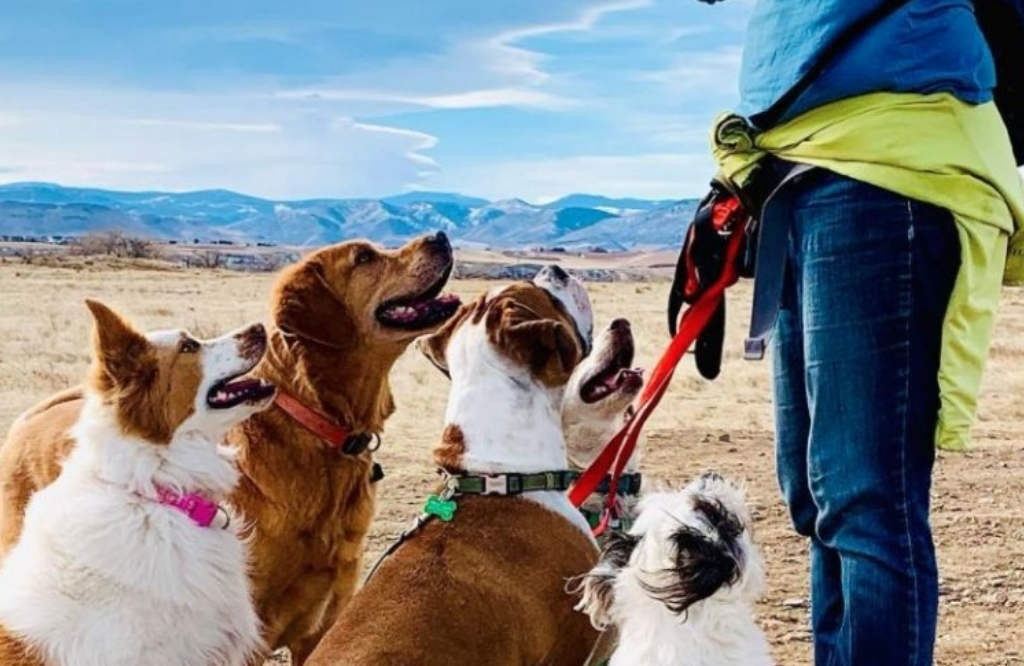 Anya knew from the start that Happy Dog Adventures was about more than offering dogs a bit of exercise. It was about healing—not just for herself, but for dogs and their humans, too. She needed a way to succinctly and powerfully communicate the meaning and purpose that were driving her business.
But how?
THE SOLUTION: The Answer to How is Y-E-S: Your Evolution Story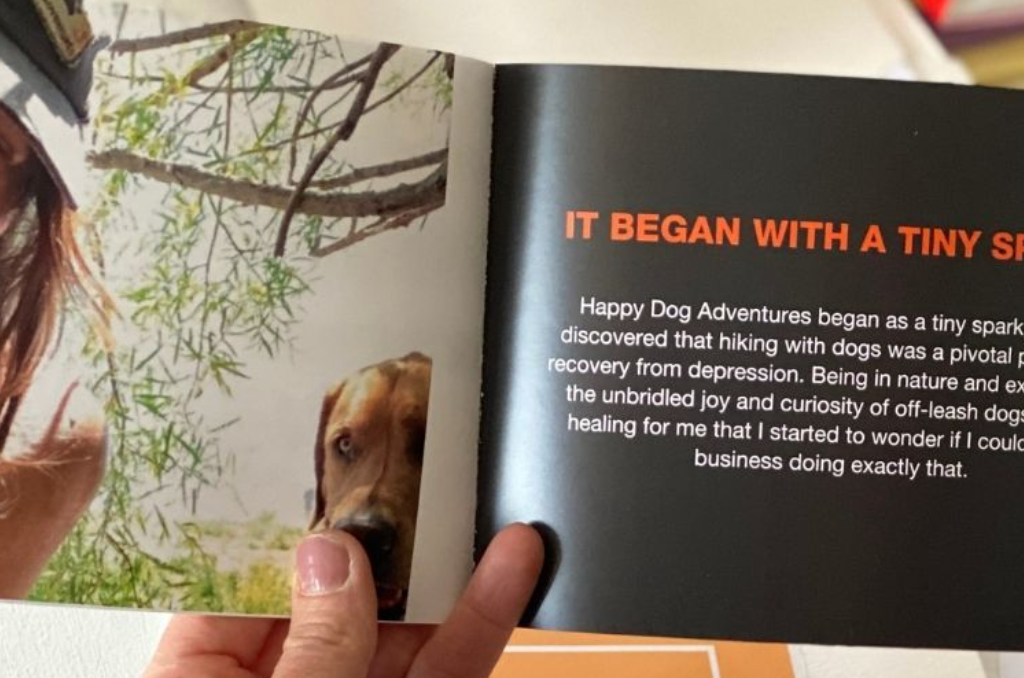 Anya sat down with our YES Story Squad. We listened to her experience, asked lots of questions, and helped her see the threads that tied everything together to articulate her values, non-negotiables, and dreams. We took everything we heard, and reflected her story back to her in a visual format she could share with others. 
THE OUTCOME: Dreams Can Come True.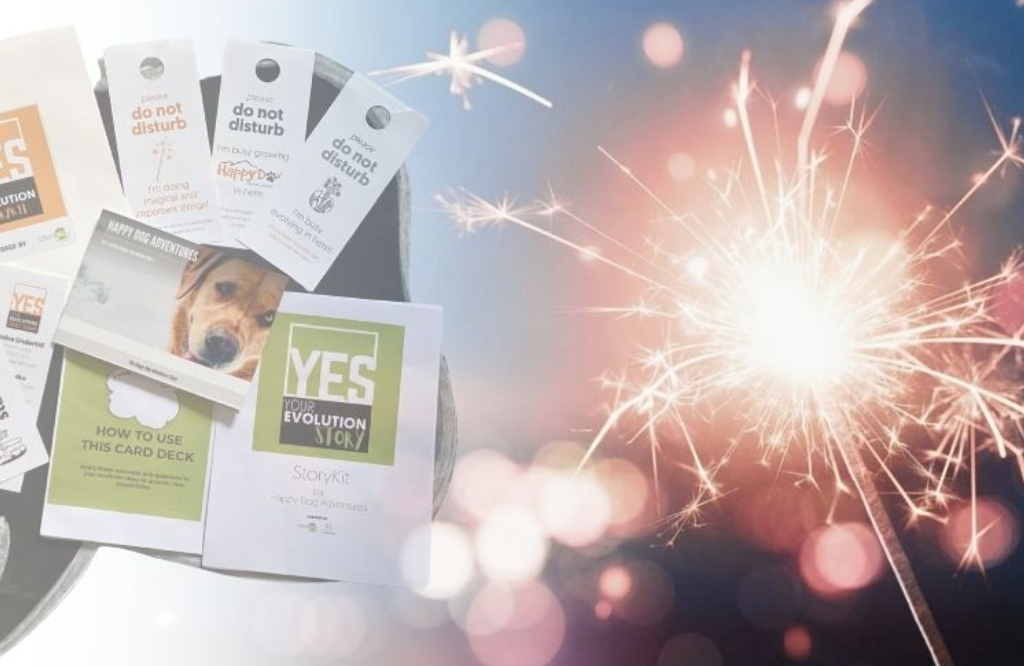 When we shared Anya's digital storybook with her, she cried. "I've never felt so seen, heard, and supported," she shared. "You captured my story so beautifully in words and in such a readable, fun, succinct, and relatable way, that I never could."
She began sharing her storybook whenever someone asked what she was up to, and found that new clients were drawn to her when they could connect with her WHY and her purpose.
As Anya's storybook draws to a close, she shares her dream of purchasing 35+ acres of land to create a Happy Dog Adventure Park. Within 12 months she found a promising property that met all the criteria she had envisioned and sent the owner a link to her story. Not only did he connect with it on a personal level, having recovered from depression himself, but he was so inspired by her vision that he felt compelled to help make her dreams a reality by assisting with the financing. 
Now Anya is the proud owner of 50 acres in Bailey, CO, which she has dubbed Happy Dog Mountain.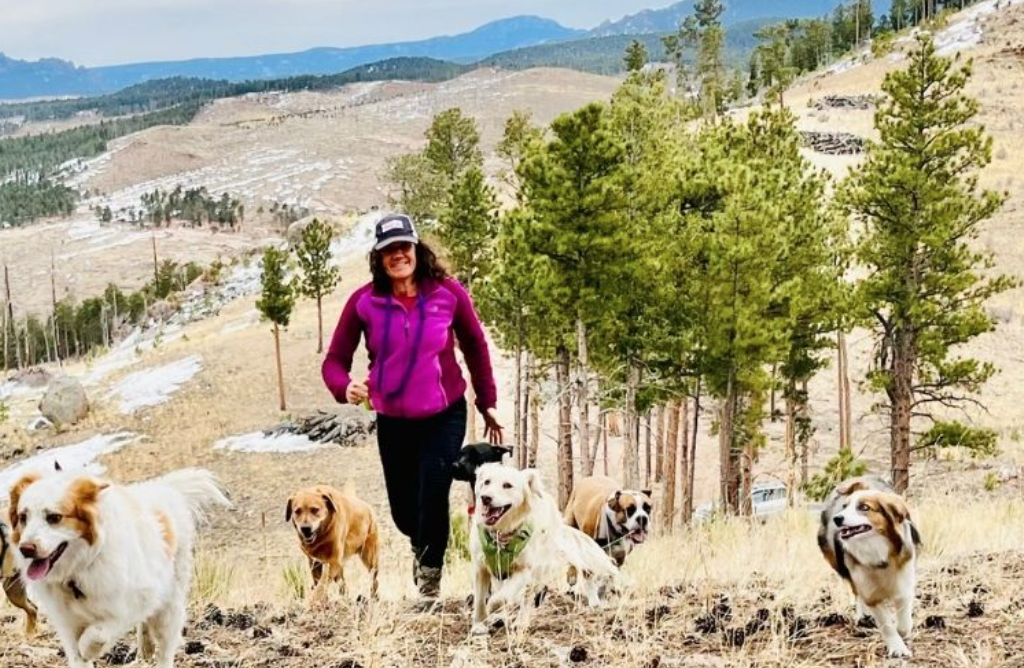 By enabling Anya to see, feel, and tell her story, Your Evolution Story helped her engage others in stepping into that story with her to make it a reality. We are beyond ecstatic to share her story with you!
Need help seeing, believing, and sharing your evolution story? Call in the YES Story Squad today!