SEE THE EMERGING BUSINESS OF TOMORROW THROUGH
Strategic Visualization, Innovative Meetings, Events & Impactful Experiences
It's no longer just data and analysis. The business of today (and tomorrow) requires new and different ways of thinking, rewards curiosity and creativity and creates value from your ability to explore all the possibilities.
By helping people with big ideas see what their organization could become and drawing a picture of that will be, we'll prepare, strategize and create a future to everyone's advantage.
Shift away from short-term "incremental thinking," to a more productive long view, where you are able to figure out who you need to be and feel confident that you will arrive there.
There are always emerging opportunities. By anticipating changes in your industry or marketplace, you may totally transform the way you work, lead and move ahead.
ABOUT US
IDEA360 is a Visual Thinking Company
With our help you won't just see where you are today, you'll see the future.
We are Graphic Facilitators, Visual Storytellers, and Heuristic Futurists. For 20 years we have helped global companies discover and explore new ways to problem solve, as more creative questions, move strategically, plan with intention and think exponentially!
The result? Our clients are…
reimagining their business models.
finding competitive advatages.
uncovering new leardership skills.
developing more deeply engage, connected people.
and creatively projecting forward in a rapidly changing world.
HOW WE HELP
There Are Endless Possibilities For Designing Better Futures
If you can dream it, you can design it.
IDEA360 will be your partner. We'll enable your discovery.
We'll take you on an adventurous journey that will help you be ready for the emerging business of tomorrow – pioneering new ground and shaping what's next.
Together, we'll discover and explore the possibilites. Let's see the future.
The Imagination Age is where creativity and imagination become the primary creator of economic value.
-Dr. Rita King, NASA Scientist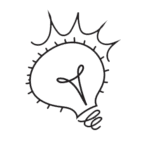 OUR CLIENTS
Companies Who Understand The Power Of Visual Storytelling