SmartWool Uses Visual Strategy Story to Lead Organizational Change

SmartWool is a hugely popular and hip brand, famous for its socks. Based in Steamboat Springs, CO, it was founded in 1995 by two ski instructors and was later acquired by The Timberland Company. 

After 10 years of immense growth, SmartWool found itself facing a crisis in company culture and strategic vision, and engaged IDEA360 to facilitate their change management effort. 
The Challenge: Fast growth spurs need for change management
SmartWool's boom in growth had resulted in fluxes in management—a natural ripple that often accompanies that kind of expansion—which caused disorganization in many departments and logistical challenges for effective leadership and communication. 

Growing tremendously fast, SmartWool found itself with many new people on board, and was struggling to manage the expanding growth of the organization. The CEO of SmartWool wanted employees fully engaged in a vision and understanding of how they contribute to the mission of the company. But how could SmartWool, owned by Timberland, maintain its identity and focus in a global corporate marketplace?
The Solution: A visual strategy map

IDEA360 facilitated a visual storytelling process to help the CEO and executive team roll out the company's new mission statement and organizational story-map at an all-hands company meeting.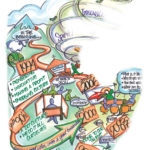 We began by listening. Working closely with the CEO, we uncovered and unpacked the story of SmartWool, listening for the essential history and vision of the company.
We then designed a 16-foot storytelling map that held that history and vision and depicted how they were going to fulfill their vision — because the best way to communicate is through storytelling. 

Throughout the process, and at the all-hands meeting, we listened for emerging metaphors, meta-concepts, and strategies. We then translated our discovery into a visual form: the storytelling map. In real time, the entire group was able to see the rebuilding of the company's new direction.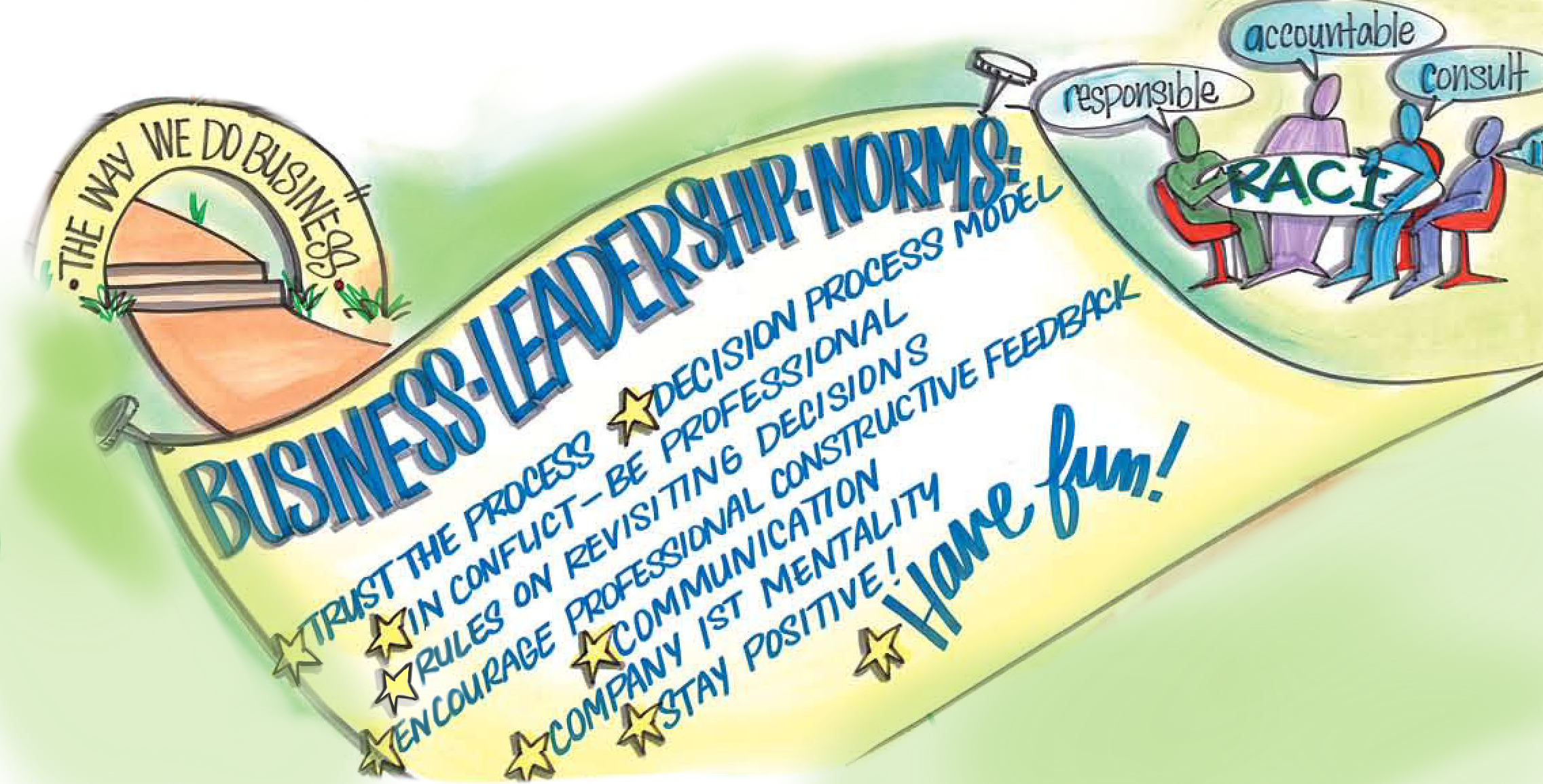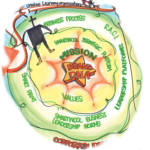 This process uncovered the strategic and cultural DNA of the company in a way that employees and executives could see and understand. They could see where they'd been, where they were, and where they were going. And each individual could find themselves in the big picture of the organization.
"The process that IDEA360 provided got us more involved in each other's jobs. We had come to this point where people at the company were doing several jobs and we learned we needed more people, more manpower," explained Jenn Bucker of SmartWool.
The outcome: A clear, focused team connected to the big picture
The end result was a reminder that "we can't all do what we're doing, that we have to divide and conquer," explained Jenn Bucker. A complete restructuring and reorganization of some departments was needed.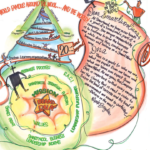 The Aha! moment for SmartWool was in realizing the work patterns of others — what each person did and why they did it — and when they should delegate or remain focused on their job objectives.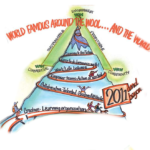 Now that they had an up-to-date view of the organization's structure, design, and strategy, they could focus their expertise in a more efficient way.
The IDEA360 map still hangs in the SmartWool main offices, as a living organizational tool, and every employee was given their own copy.

"It was a fun process. The drawings from IDEA360 still live on everyone's desks. They serve to constantly retell the story of SmartWool, and tell the future story of SmartWool." —SmartWool team member