Hey Everybody! My Name is Makenna, and I am going to be Idea360's summer intern!
How did you discover music, what spoke to you about the art?
I got into music really young. It honestly started as a hobby, something I enjoyed as a kid. As I got older, I started to wonder how songs were written. I wanted to understand the inner workings of music on the radio. Eventually, I discovered that the artists I was listening to were authors of their own music. My world shifted. Songs began to sound different. Music meant more to me, knowing they told a real story. I began to play my hand at writing my own songs. They were nothing to write home about at first, but they sparked my passion. Songwriting was different for me than other art forms. I could express how I felt using an instrument that I love – my voice.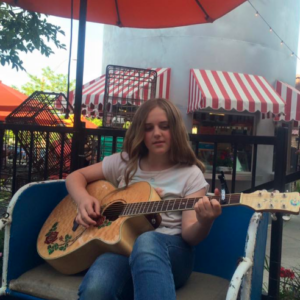 What brought you to Nashville and Belmont University?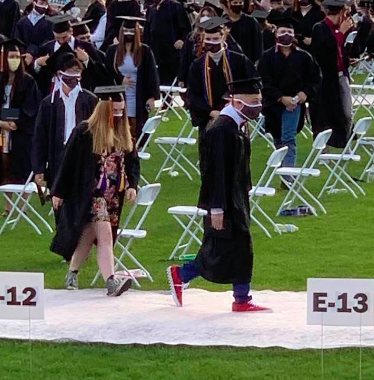 There are only 3 schools that offer songwriting as a degree program. So my options were limited. Interestingly enough, I didn't consider songwriting until the summer before my senior year, after I went to a camp at Berklee. I had my sights set on abnormal psychology, soon realizing it was more fascination than passion. So I applied to Belmont. I learned about Nashville or "Music City" and figured if I was pursuing a career in the music industry, this was the place. My first time in Nashville was freshman year. Covid had just started, and I had no idea I was going to be on campus. It was insane. A new city and school at the onset of a pandemic. Now I'm going into my senior year. I have 5-6 music-focused classes per semester. Recently, I took a lyric writing class that challenged me to write without putting music to the lyrics. By the end of the semester, I realized the quality of my lyrics became astronomically better. Who knew? 
What gets you up in the morning?
I love the opportunity to be creative. Finding new media, art forms, experiences, books, etc., brings me a lot of joy. So I wake up with the intention of either finding or creating new experiences. I am currently reading "Surrender," the memoir of U2's lead singer Bono. The novel uses songs as an outline. It illustrates Bono's journey as a songwriter, which I relate to in many ways. I also love new music. "I will listen to anything", I joke when people ask about my taste in music. Honestly, though, I mean it. I listen to anything from Dutch rap to orchestral scores. I pride myself on loving so many styles. One of my favorite new projects is the soundtrack of "Across the Spider-Verse." I adore the way it's been put together. The music is a collaboration of several genres. It tells a story not as individual songs but as an album.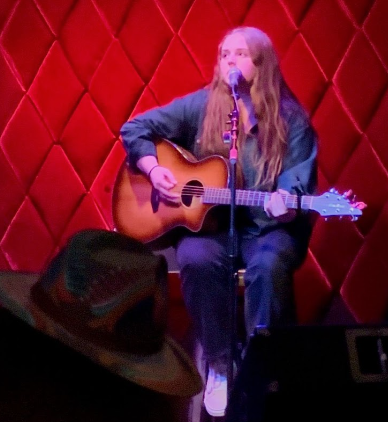 So what is your perspective on the Immersive Imagination project you will be working on?
I like to look at the world like I would a song, and I feel we've reached the bridge. We are bridging the gap from past to future, from chorus to chorus. At Belmont, they say, "If the bridge doesn't add to the song, it's probably taking away from it." I like to think about our situation as crucial because we have an opportunity to make our bridge worthwhile. The recent growth of the Black Lives Matter movement, the abundance of Queer representation in pop culture, and the list goes on. We are seeing improvements in our society as people decide what is most important. Idea360 is adding to our song. We're emphasizing that listening, an essential part of music, is important everywhere. Shifting from listening to understanding rather than listening to responding. Critical listening is the difference between a piece of art and a mess of sound. In the same way that new musicians remix old songs to better them, we can remix our situation to improve/expand upon it. 
Why are you excited about the summer internship project?

This internship mirrors songwriting. Both focus on communication. My passion for songwriting fits in perfectly with what Idea360 is trying to achieve. It makes sense that Idea360, which is oriented around wonderful images and stories, draws me in as a storyteller myself. I am in love with all the aspects of creative projects. I feel that this internship is a culmination of everything I've learned so far as a songwriter/storyteller. 
What is one completely unrelated fact about you that the readers would find interesting?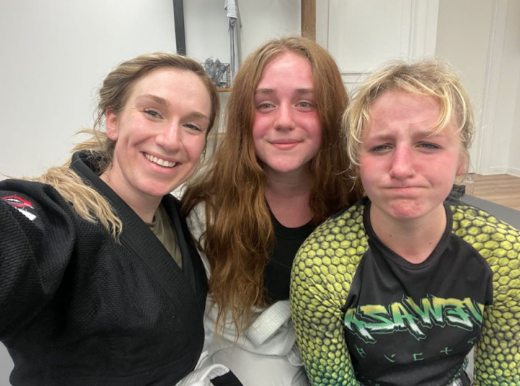 I talk a lot about how creative I am. It's such a huge part of my personality that everything else usually goes unnoticed. However, in the past eight months, I fell in love with Brazilian jiu-jitsu. I've found that it actually supports my creative endeavors. I believe creative people struggle with having a busy brain. It's important that we set aside time to clear our heads and not focus on creating for a minute. We need to step back from our endeavors. Jiu-jitsu provides me with that space. 
What are your plans after college?
Currently, I'm interested in creative direction for record labels. The creative direction allows me to expand my passion for storytelling by including multiple forms of art. My dream would be to work with Republic Records. I love the artists they sign and their promotion of social activism. Right now, I am unsure of whether or not I will end up living in Nashville full-time, but I can't wait to find out! I want to continue writing music because songwriting remains an important outlet for me. 
If you want to follow me, my Instagram and tiktok are linked below.